Mordred's Letter
Nature: Mundane item (letter)
First Encountered: 1.8 "You're Playing With the Big Boys Now"
Info: Written by Mordred to Excalibur, but before it could be sent the Kalakin Engine transported the author into the far-flung future, leaving the letter behind in the Sanctum. Here it was found by the Eye of the Storm when they moved in.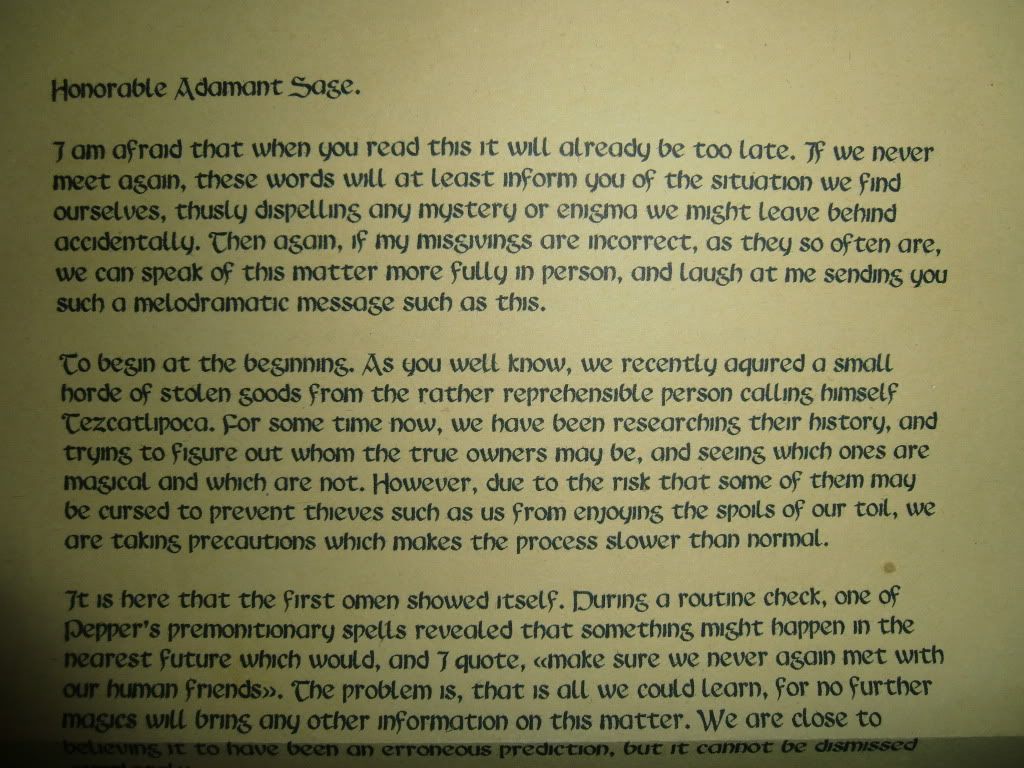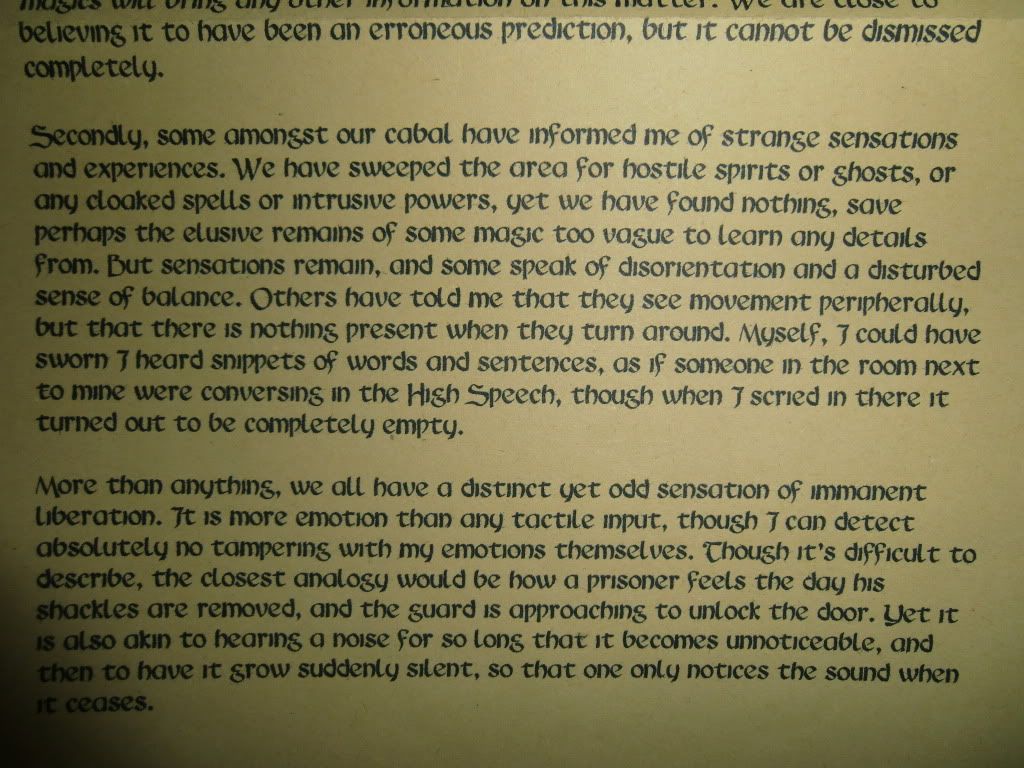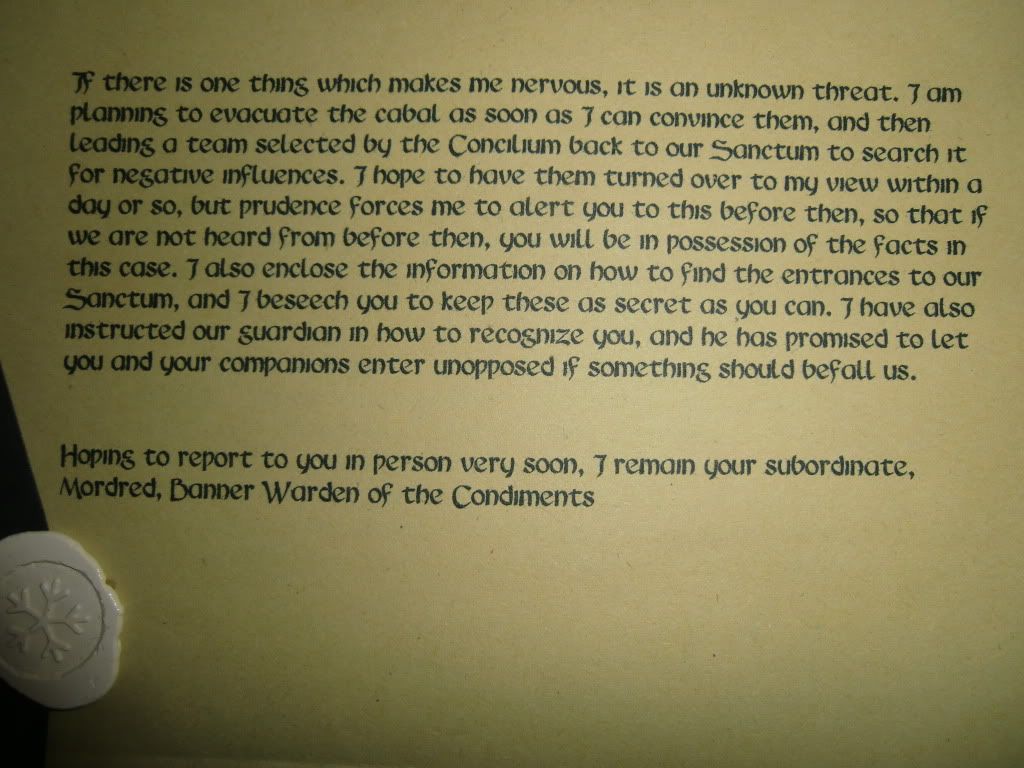 .
To page of items
page revision: 1, last edited: 09 Mar 2012 16:59