The Amelia Letters
Here follows the three letters to or from Amelia Earhart that were found within her suitcase when it mysteriously showed up at the airport's helpdesk. The two people Amelia corresponded with here were Rosencrantz and McCarthy, the former who apparently disappeared under mysterious circumstances, the latter of which no information has ever been found.
(Click the images to see full-sized versions)
.
Rosencrantz to Amelia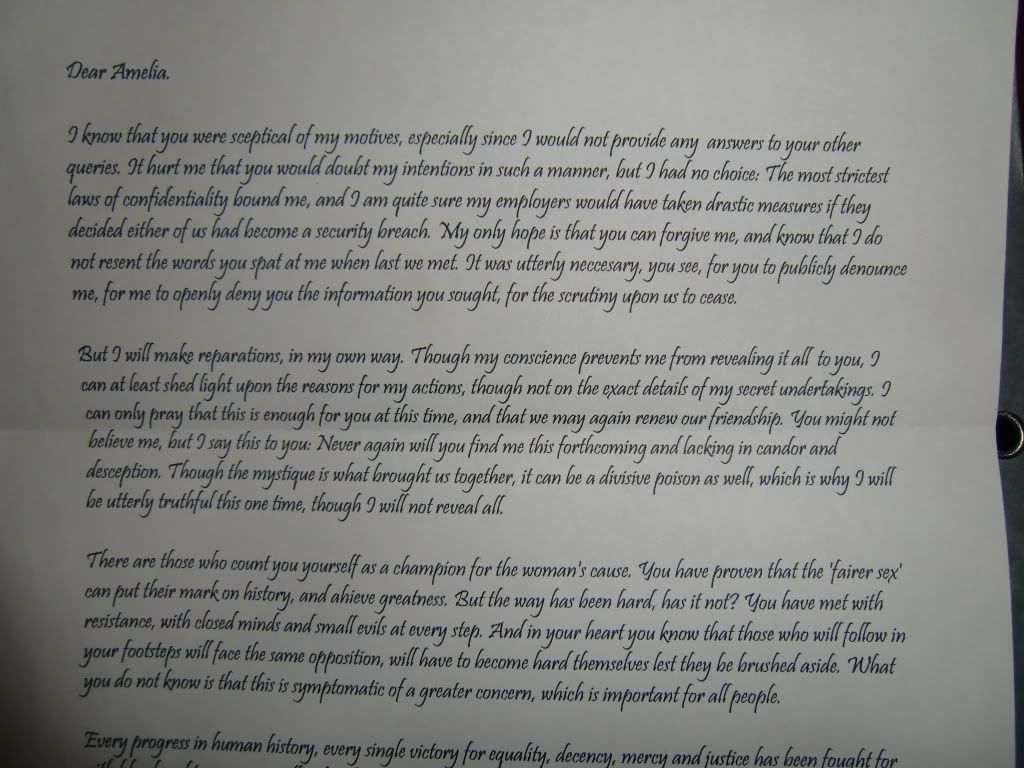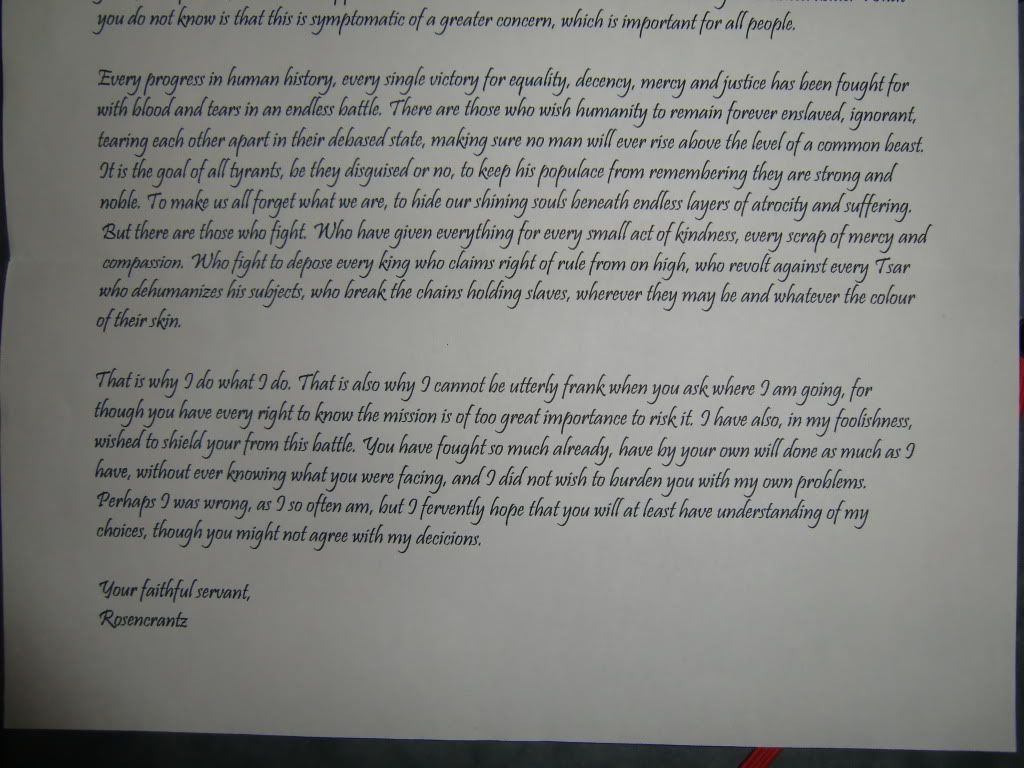 .
Amelia to Rosencrantz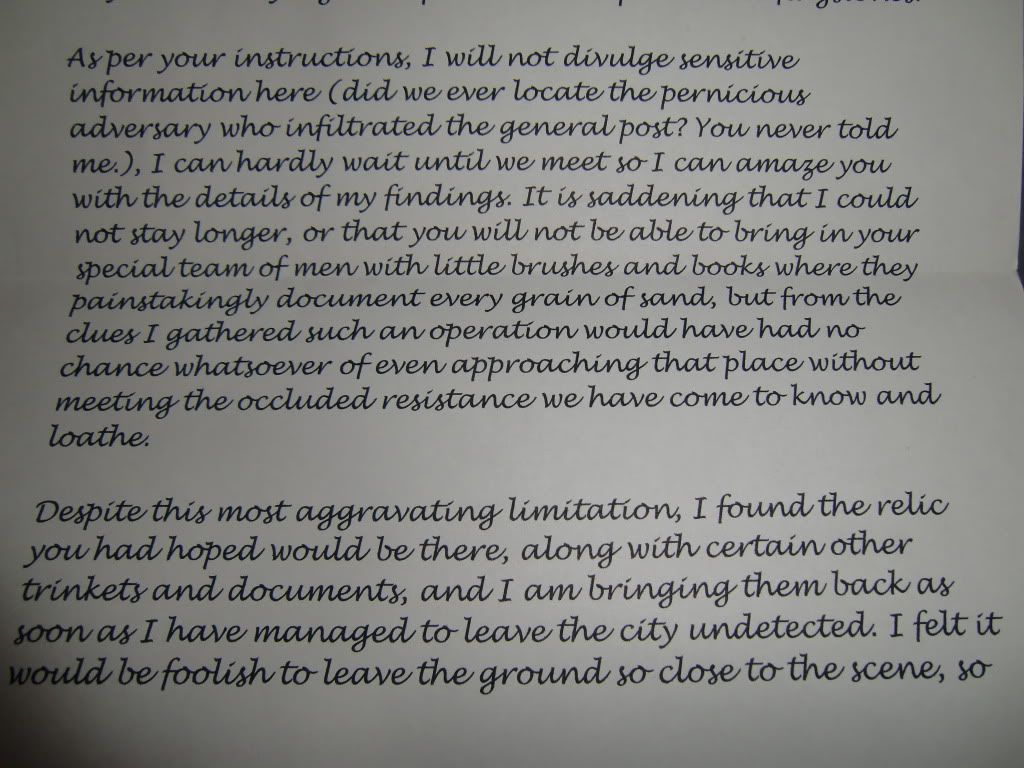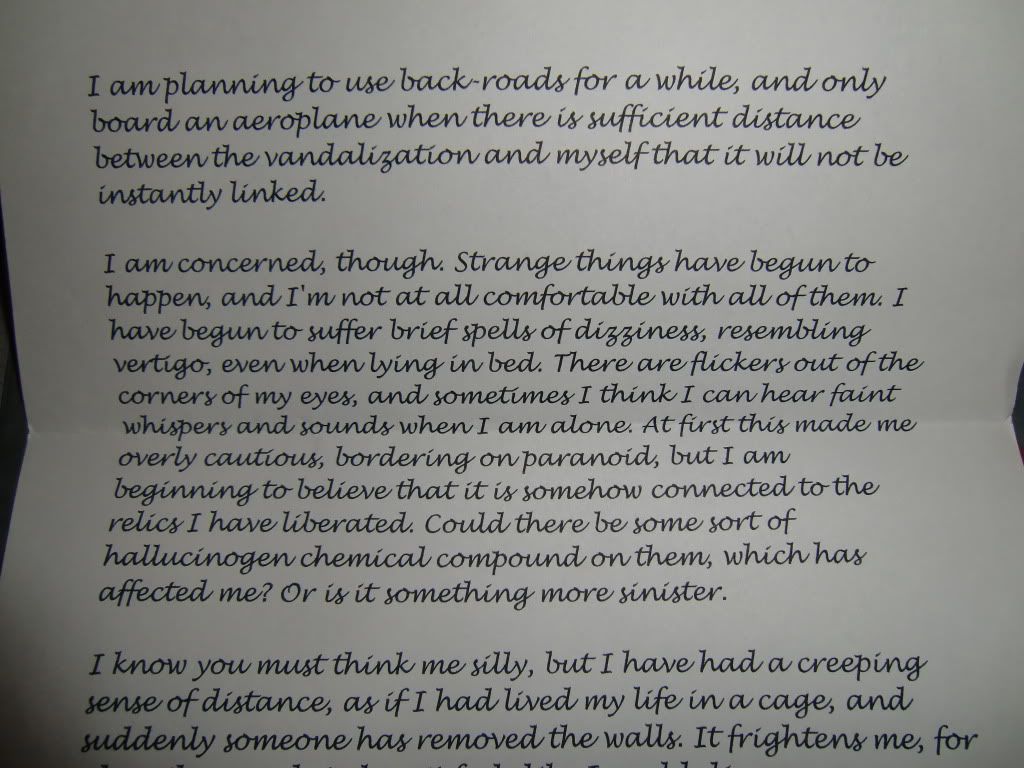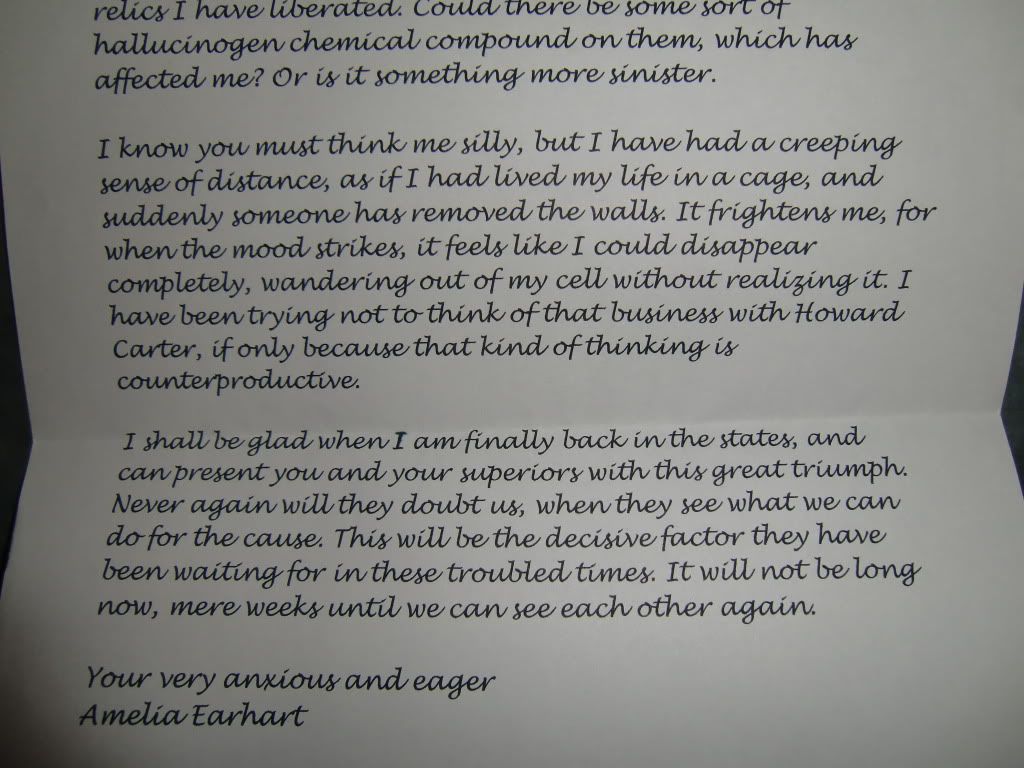 .
McCarthy to Amelia
.
To Page of Items
page revision: 3, last edited: 09 Mar 2012 16:58